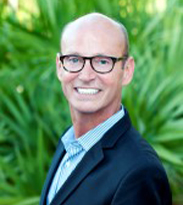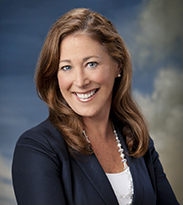 Scott Russell
Partner
Throughout his prominent career in the hotel sales and marketing industry, Scott Russell has been known for his exceptional results-oriented approach to the business. His open and honest leadership style, delivered with humor and a smile, fuels his success.
Scott is a partner in Russell and Russell Consulting, a Destin, FL-based hospitality consulting firm. In addition to working with many of Northwest Florida's top rental management companies on branding, sales strategy and marketing direction, Russell continues to work with local, regional and
national hotels in sales and marketing support. Clients include The Pearl (Rosemary Beach, FL); The Delano, Shore Club and Mondrian (Miami, FL), 1 Hotel South Beach (Miami, FL), I Hotel Brooklyn Bridge (Brooklyn, NY), Hilton Daytona Beach (Daytona Beach, FL), El San Juan Hotel (San Juan, Puerto Rico) and The Westin Monache Resort (Mammoth Lakes, CA).
Russell is also a partner in a national sales training co
mpany, Dynamic Sales Solutions. It is truly his passion since he led the training efforts for the global sales team while at The Ritz-Carlton Hotel Company where he trained over 300 sales professional on four continents. During his tenure, Ritz-Carlton was named #1 training organization by Training Magazine.
Just prior to partnering in Russell and Russell, Scott was the VP of Sales and Marketing for Sandestin Golf and Beach Resort in Destin, FL. In his role, he oversaw all sales and marketing activity for the 2400-acre resort. He continues to serves as Sales and Marketing Strategic Counsel for Howard Hospitality, with their Marriott Courtyard and Marriott
Residence Inn properties both located in Sandestin, and The Cottage Rental Agency in nearby Seaside, FL.
Scott served more than 18 years with The Ritz-Carlton Hotel Company. During his tenure, Russell was responsible for all company-wide sales training initiatives, as well as VP of Global Sales, North America. In addition, he held senior leadership roles with Ritz-Carlt
on New Orleans and Ritz-Carlton Atlanta. Prior to joining Ritz-Carlton, Russell spent six years with the Le Meridien Hotel in New Orleans, where served as Sales Manager, Assistant Director of Human Resources, and Director of Training.
Scott received his bachelor's degree from the University of New Orleans. He is also a graduate of several Ritz-Carlton sales training programs, and was the company's Top Sales Person in 1992, 1993 and 1994. In 2003, Scott was named one of New Orleans Magazine' "Top Men of Substance and Style," and in 2004 he was named WHERE Magazine's Silver Plum Award winner as "Marketing Director of the Year." Recently, he earned the Walton Chamber of Commerce's Leadership in Excellence Award, as well as "Brilliant Boss" by Simon T. Bailey in a nationwide search.
Kate Harth
Partner
Kate has been in the hotel industry for over 26 years. She has a background in many different markets as well as working knowledge in many facets of the varying unique types of hotels, (convention, boutique, resort, city, mid-tier, lifestyle, luxury, independent and big chain, domestically and globally.) She is uniquely experienced in specialty market segments such as diplomatic, high-end travel, entertainment, business travel and group. She has most recently been Senior VP of Sales and Revenue Management for Morgans Hotel Group, and previously launched EDITION, Marriott's first luxury lifestyle brand as VP of Sales.
Kate is the principle consultant at Harth Consulting Group where her clients include The Ritz-Carlton Hotel Company, Ian Schrager, Marriott International, and Renaissance Hotel Partners. Working on behalf of ownership groups, asset management companies and hotel management companies, Kate specializes in sales, marketing and comprehensive leadership support. She insists on seeing impressive, measurable results and is driven by an eagerness to work collaboratively with all stakeholders. Most recently, Kate acted as General Manager for a luxury hotel in New York City, where, after only a year, she and her team saw considerable rate increases which led to increased market share results.
Her interest in employees and commitment to individuals was further magnified when she was instrumental in developing the culture for EDITION and revamping the culture at Morgans Hotel Group. Prior to that engagement, she was Area Director of Sales & Marketing for The Ritz Carlton Hotels of New York, and facilitated the company's sales and marketing training around the world. She earned recognition being named to HSMAI's Top 25 Minds of Sales and Marketing in 2007. Kate is an exuberant leader who drives impressive results through a fun, enthusiastic and collaborative approach.
Kate's passion is building high-performing teams brought together through strong individuals with a strategic mindset. She works with organizations that want to deliver on results and be inspired by one another. Kate has demonstrated her excellence in sales strategies for existing, pre-opening and new properties in both domestic and international markets. She has a strong appreciation for operations and what they do to assist in the sales process. She started in Food & Beverage and continued as a Catering Manager handling the social market.
Kate is a professor for NYU's Graduate School of Marketing Leadership in Hospitality and Tourism, and also mentors students at NYU, Cornell University, Florida State University and Johnson & Wales.
She has been involved with Big Brothers Big Sisters more than 7 years.  A four-time Marathon runner, Kate holds a BA from Salve Regina University in Newport, RI, and studied business at The Sorbonne in Paris, France.